The Best South Bay Driving Lessons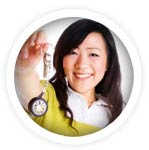 Learning to drive is a big event in anyone's life, and for some teens, it can be quite the nerve-racking experience. At South Bay Driving School, student drivers get the peace of mind they need from our excellent instructors who teach with patience and empathy. Besides being friendly, our driving instructors are also qualified, DMV licensed, and highly trained. Also, we only use driver training vehicles that meet the strictest of safety standards. Choose between hybrid SUVs or hybrid cars; each car is outfitted with a dual braking system, anti-lock brakes, front and side airbags, and stability control systems. Sign up for 6, 10, or 20 hours packages. We also have pay as you go options available. Our South Bay driving school is here to make the future drivers of tomorrow safe and ready for the road.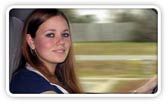 What You'll Learn with South Bay Driving School Lessons
For students taking the DMV Road Test, we offer a 'DMV Drive Test Prep' service where you can use one of our training vehicles to take the actual drive test. We pick you up an hour before your test to help you warm up, work out some problem areas, and help you relax. Then we take you to a local South Bay DMV, help you check in, and you take the test in our car.


At the beginning of every lesson, students will review what they practiced on the previous lesson. This helps reinforce concepts already learned and ensures that the student is ready to starting practicing in more complex driving situations.


All driving lesson packages begin with residential driving techniques. Students will learn the driving basics like: vehicle controls, right of way rules, curb-side parking, right turns, left turns, getting into driveways, stopping, accelerating smoothly, and more.


Many students sign up for our 10-hour and 20-hour driving packages where they are able to learn all of the driving basics, as well as more complex driving skills. Additional lessons included in these packages involve canyon driving, freeway intensive lessons, and defensive driving implementation.
Full Service Driving Lessons with Southbay-Driving-School.com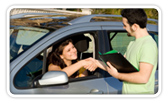 All of our instructors deliver more than just an educational experience; they know how to make South Bay teens feel relaxed so they can better learn to drive without all the nerves.


We are a fully insured and bonded driving school in the South Bay. With Southbay-Driving-School.com, get the confidence that you are dealing with a first-class driving school that doesn't cut any corners and take any safety short cuts.


South Bay Driving School only offers driving lessons in the best vehicle with all the safety features: front airbags, side airbags, dual brakes, GPS systems, stability control, and ABS


Enhance your drivers training experience with our online defensive driving resources. We have teen driving awareness programs, parking simulation games, and driver safety articles and newsletters. Just another reason why we're the favorite South Bay driving school.