California DMV Licensed South Bay Driving School

Choosing from all of the driving schools in the South Bay can be tough. Do you go for low price and sacrifice quality? Does the driving school you're considering have licensed instructors? Are they insured, bonded, and a licensed driving school in the South Bay? When you choose South Bay Driving School, you know you are getting a local driver training program from the best. Our lessons are affordable, taught by the best driving instructors in the South Bay, and all of our training vehicles are up-to-date, safely equipped, and routinely maintained. Our goal is to provide South Bay parents and teens with a great driving school that they can trust and afford.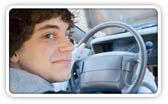 The South Bay Driving School With Everything
All of our instructors follow a detailed lesson plan ensuring that students get quality, consistent training from each and every one of our industry-best instructors.


Enhance your drivers training experience with our online defensive driving resources. We have teen driving awareness programs, parking simulation games, and driver safety articles and newsletters. Just another reason why we're the favorite South Bay driving school.


Besides being DMV licensed, our instructors are trained both in the classroom and on the road. All instructors also go through a strict background screening process, drug tests, and have prior experience working with teens on their resume.


South Bay Driving School only offers driving lessons in the best vehicle with all the safety features: front airbags, side airbags, dual brakes, GPS systems, stability control, and ABS
Learn Everything with Southbay-Driving-School.com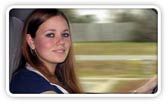 Students will learn how to navigate and park in public parking lots. Students will practice driving safely around pedestrians and how to park in both diagonal and perpendicular parking spots.


South Bay driving school teaches the highly effective I.P.D.E. (Identify Predict Decide Execute) Defensive Driving methodology; The I.P.D.E. method helps new drivers avoid potential hazardous situations and gets them thinking like more advanced, experienced drivers.


For students taking the DMV Road Test, we offer a 'DMV Drive Test Prep' service where you can use one of our training vehicles to take the actual drive test. We pick you up before your test to help you warm up, work out some problem areas, and help you relax. Then we take you to a local South Bay DMV, help you check in, and you take the test in our car.


All driving lesson packages begin with residential driving techniques. Students will learn the driving basics like: vehicle controls, right of way rules, curb-side parking, right turns, left turns, getting into driveways, stopping, accelerating smoothly, and more.